SK-CL004 Comfortable Hospital Bed Folding Medical Curtain
Basic Info
Model No.: SK-CL004 hospital bed curtain
Product Description
SK-CL004 Comfortable Hospital Bed Folding Medical Curtain
GOOD SERVICE AND HIGH QUALITY AT BEST PRICE 
Hosptial curtain: 
1, fire retardant 
2, long-term antibacterial 
3, mildew-proof 
4, confirm to SGS standard
SK-CL004 Comfortable Hospital Bed Folding Medical Curtain
1, Antimicrobial
EcoMed silver antimicrobial additives(FDA registered) is not a spray-on, is built into the polymer structure of the non-woven fabric at the point of manufacture.  The antibacterial active is evenly distributed throughout the whole curtain. Its  effectiveness will last the life of the curtains.
2, Flame Retardant
Proven to meet international flame retardant standards:
 • BS 5867 Part 2 Type C (UK & Europe)
 • NFPA 701:2000 (America & Canada)
 • AS 1530 (Australia & New Zealand)
3, Cost Effective
In comparison to conventional privacy curtains, EcoMed disposable curtains offer:
 • Low purchase costs
 • No laundry costs
 • No maintenance costs
4, Quick to Change
The curtains have been designed to be fully compatible with existing popular tracks. The curtains weigh far less than conventional curtains and so are easy and quick to install and change in less than 30 seconds!
5, 100% Recyclable
EcoMed disposable cubicle curtains are made of 100% polypropylene non-woven, are 100% recyclable as non-clinical waste, so when it is time for replacement they can be disposed of safely and environmentally.
| | |
| --- | --- |
| Model | SK-CL001,SK-CL002,SK-CL003,SK-CL004 |
| Color | Blue,Green,Yellow |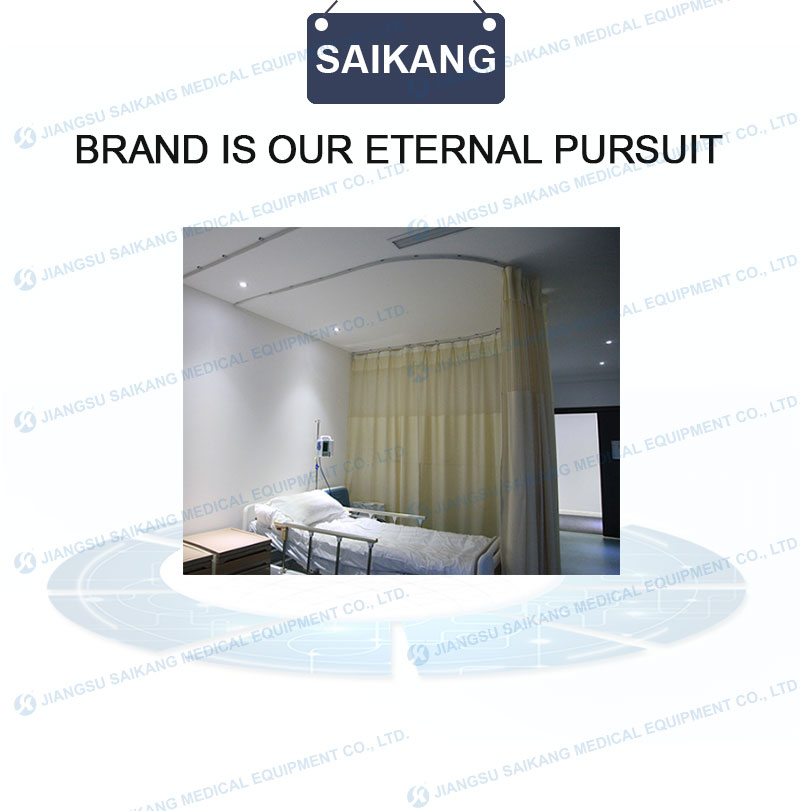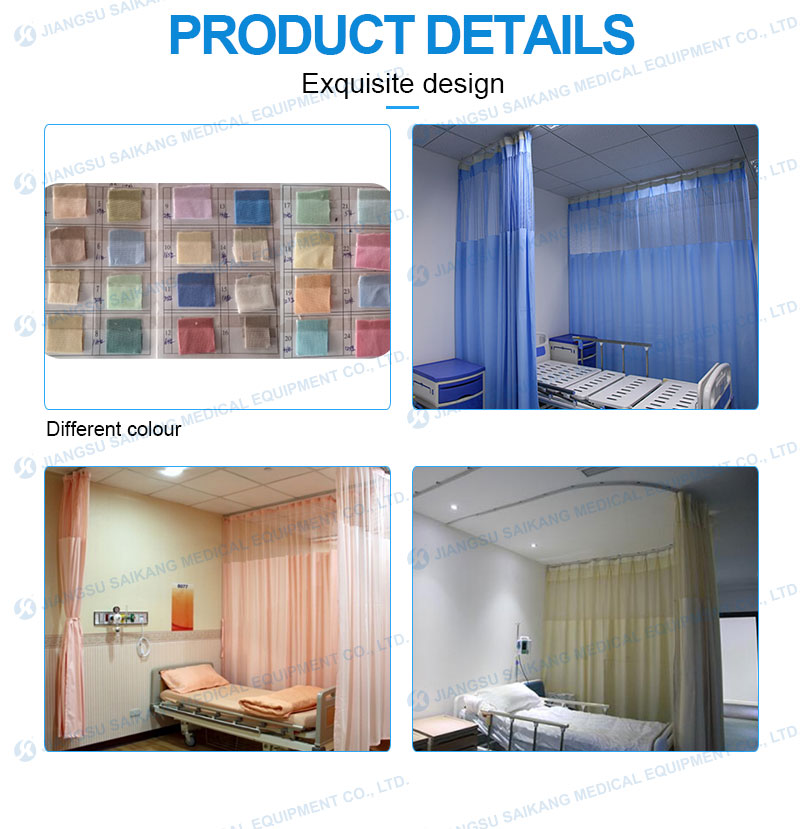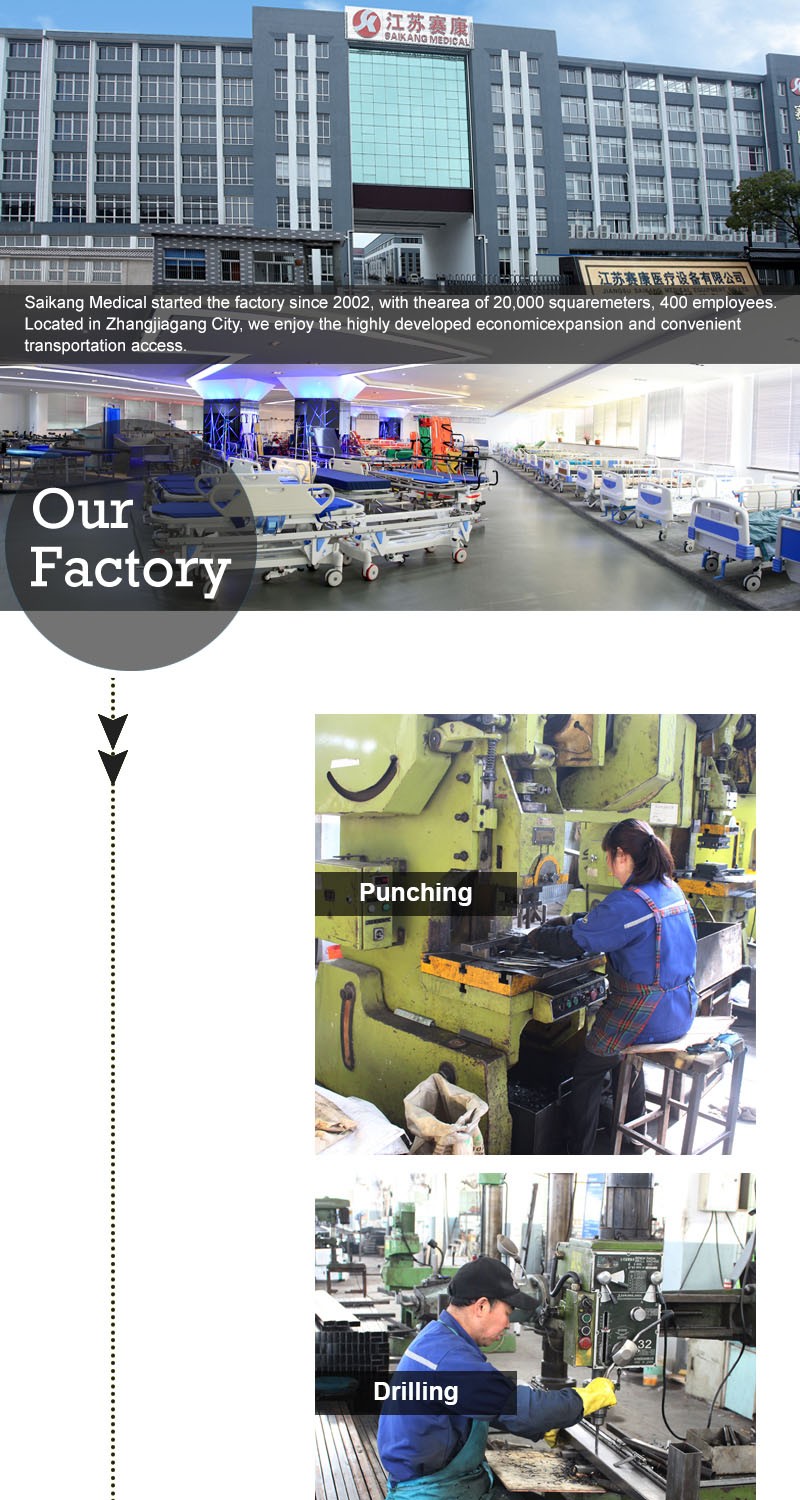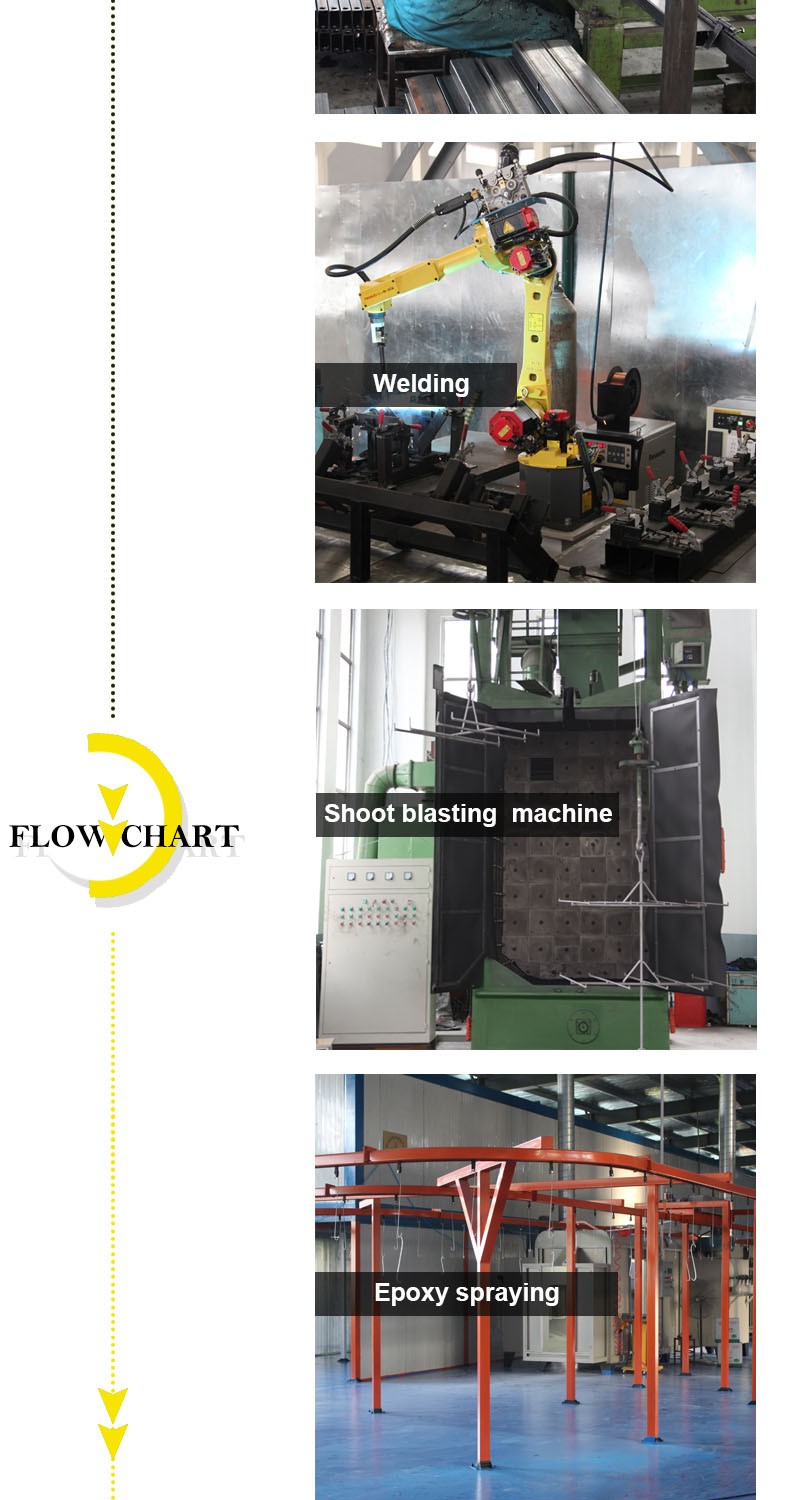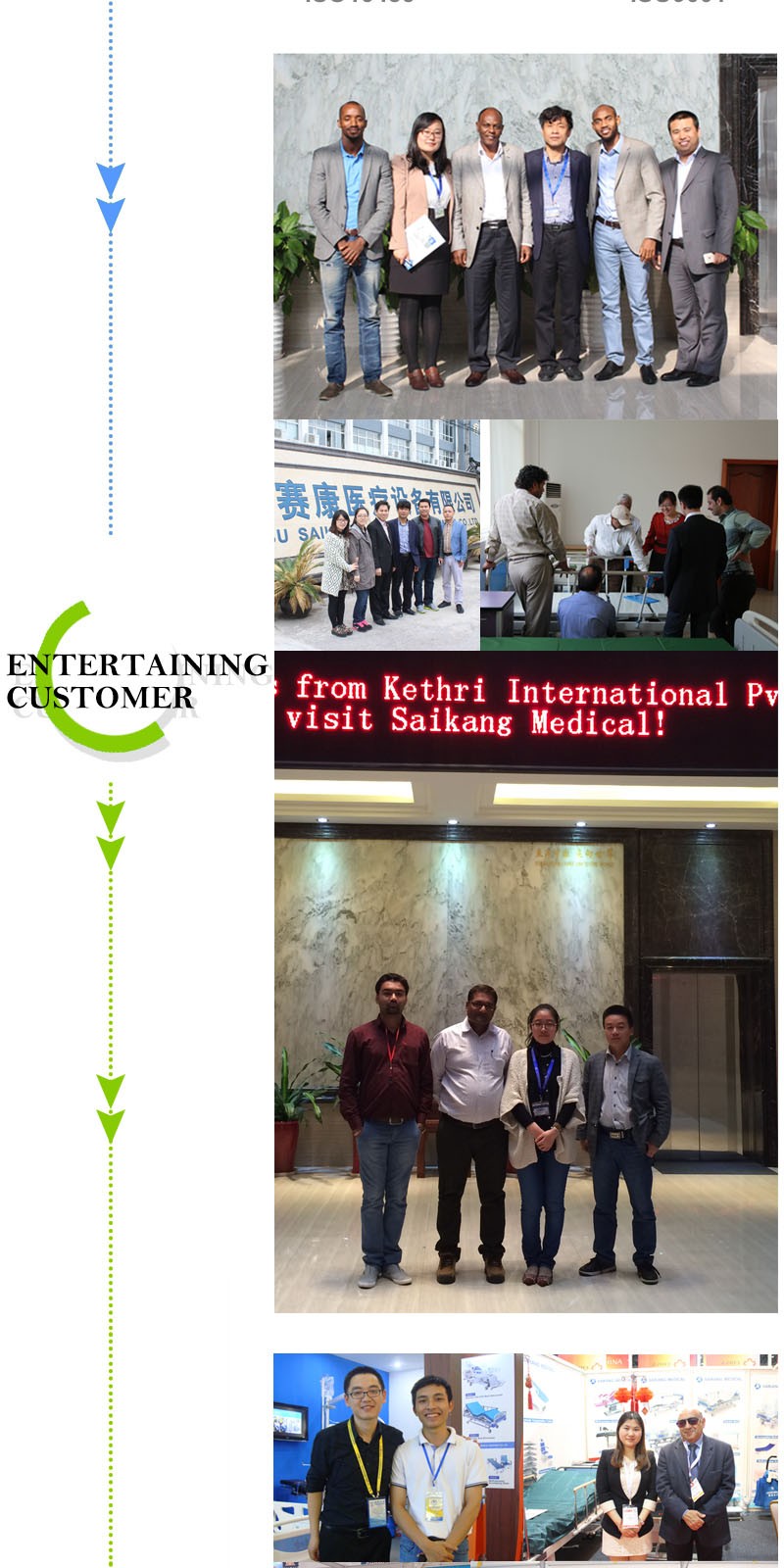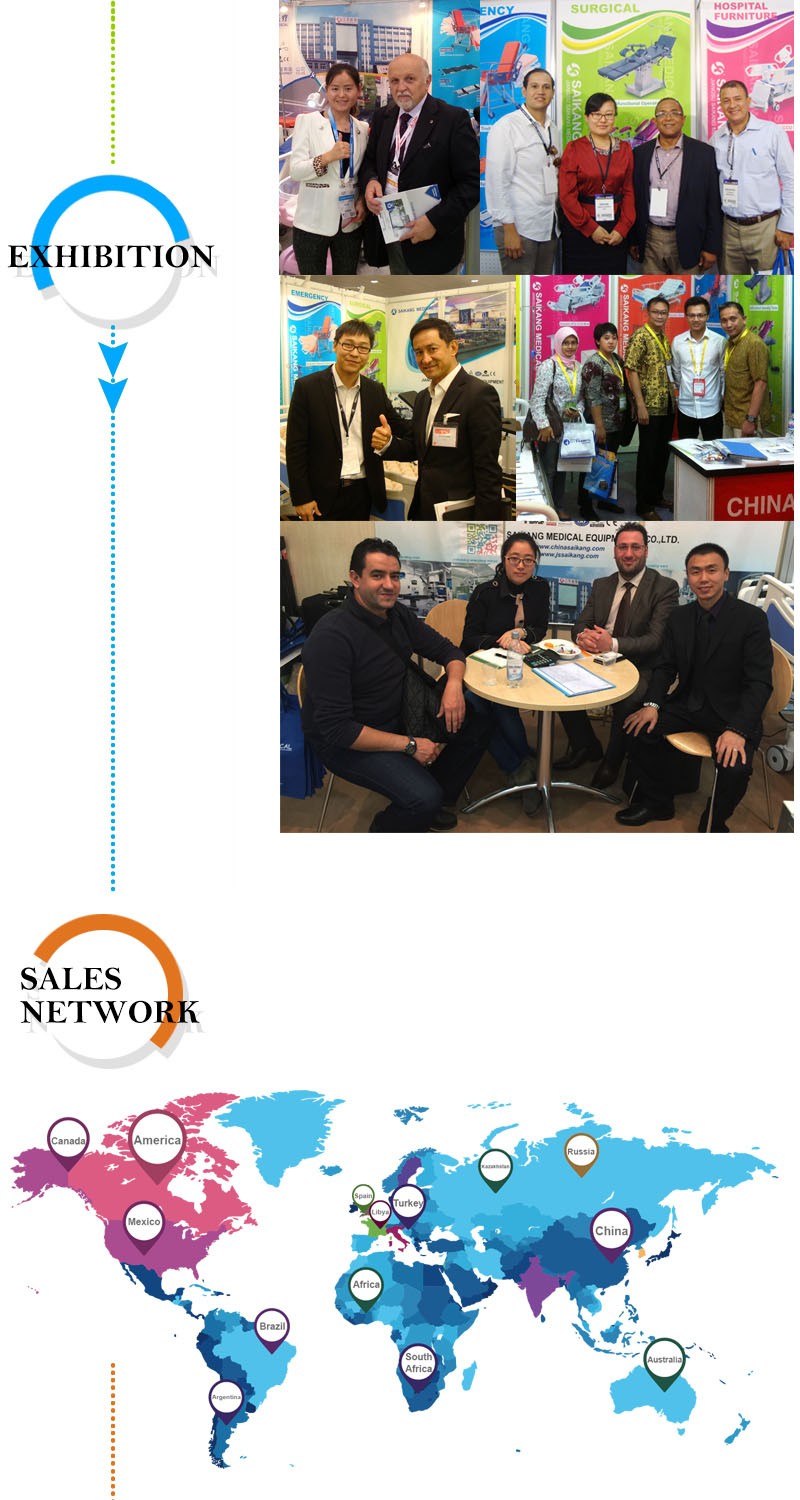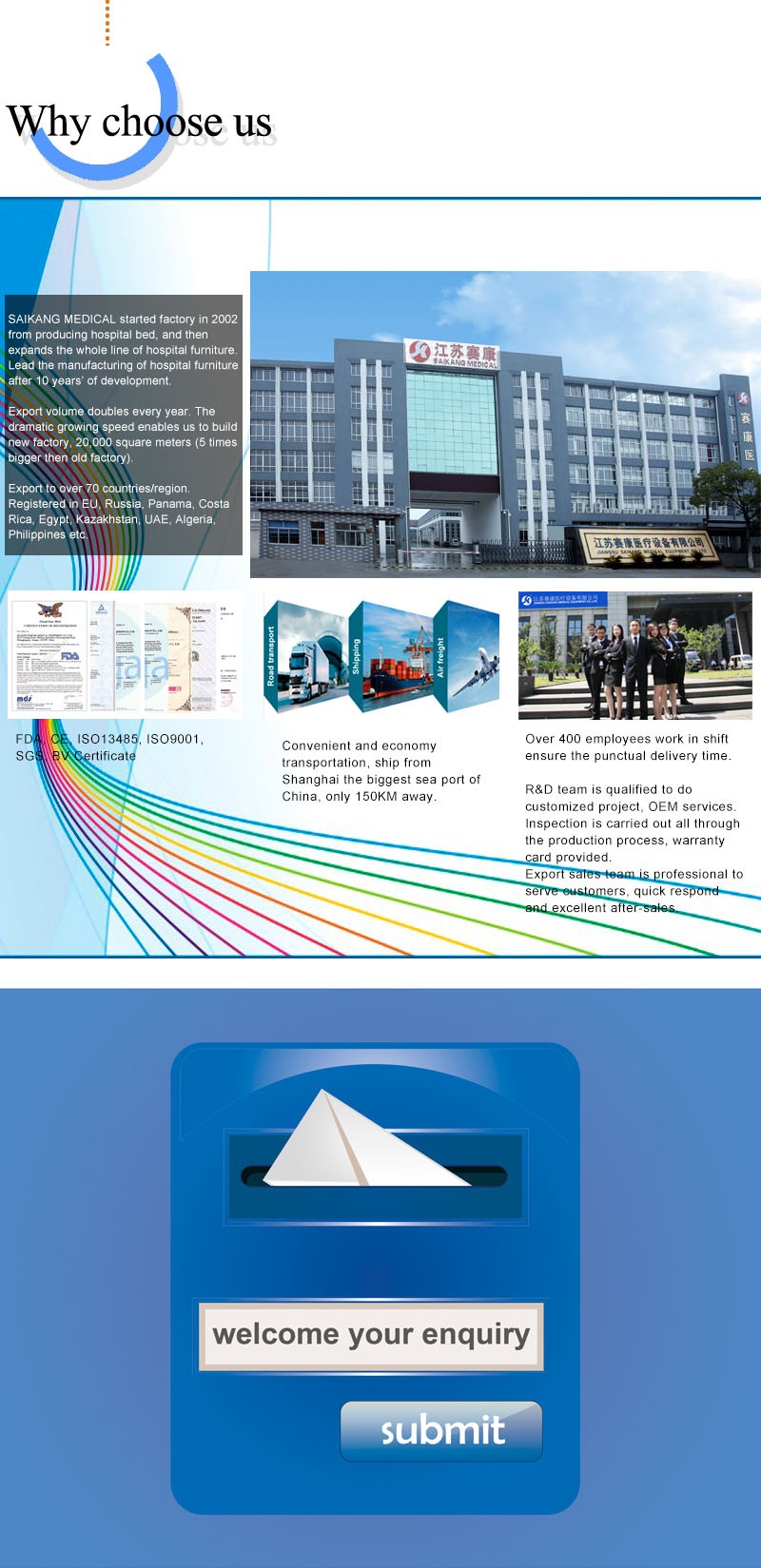 Product Categories : 01. Hospital Furniture > 10. Curtain