SKB039(C) Medical Adjustable Ambulance Patient Stretcher Trolley Price
Basic Info
Model No.: SKB039(C) adjustable stretcher trolley price
Product Description
SKB039(C) Medical Adjustable Ambulance Patient Stretcher Trolley Price
Features:
>> Back is adjustable which makes the wounded feel comfortable.
>> With safety lock, it must be locked up when transport the patients, and opened out when get on the ambulance.
>> The mechanical foldaway legs are controlled by the handles on both ends of the stretcher.
>> Legs can be folded under the stretcher automatically when loading into the vehicle.
>> Can be locked by the fixing devices when on the ambulance car.
>> With two straps, they can bind the wounded on both sides of the stretcher frame
>> Product Size (L x W x H):
     High position: 190 x 55 x 92cm
     Low position: 190 x 55 x 26cm
>> Max. Angle of the Back: 75°
>> Load bearing: ≤180kg
>> Self-weight:41kg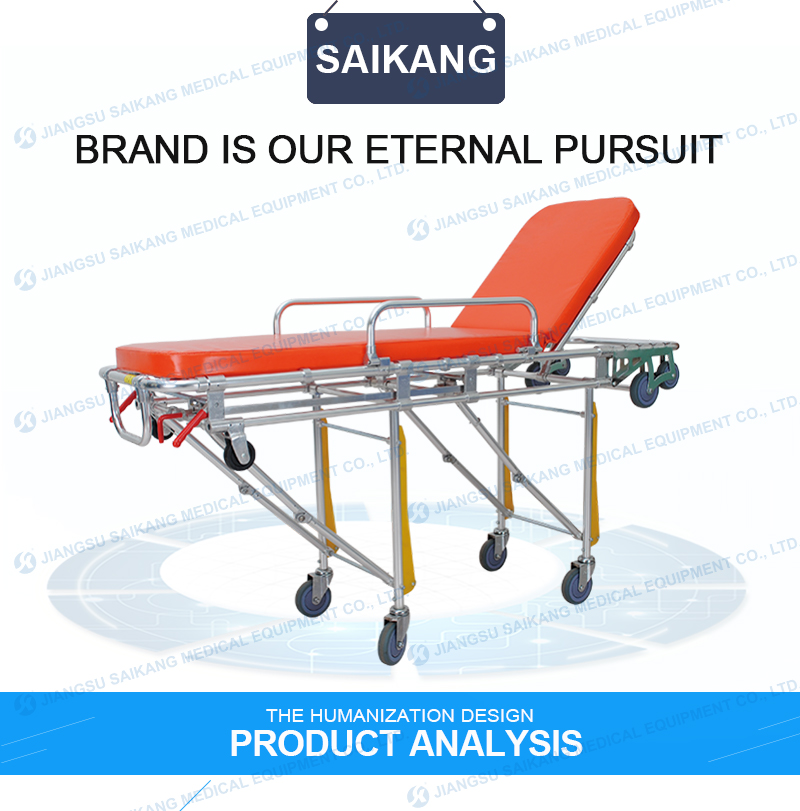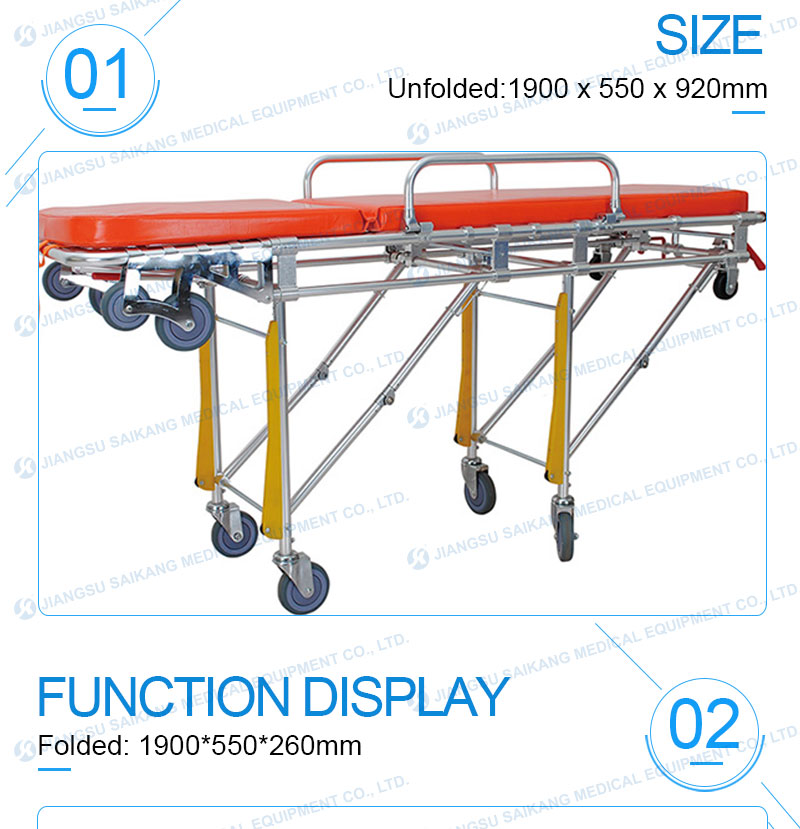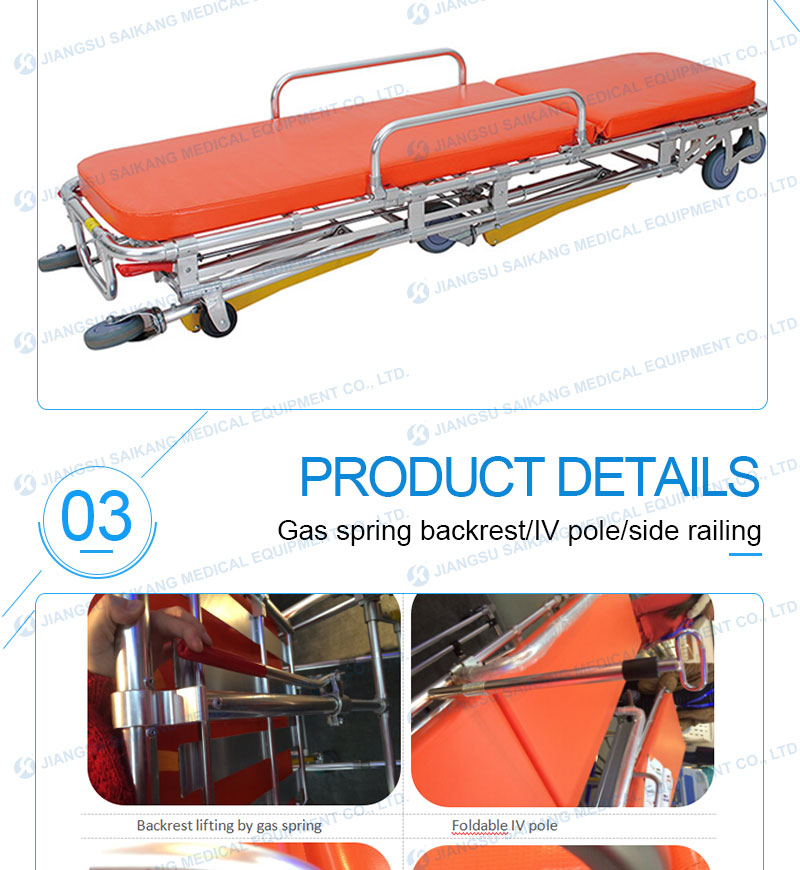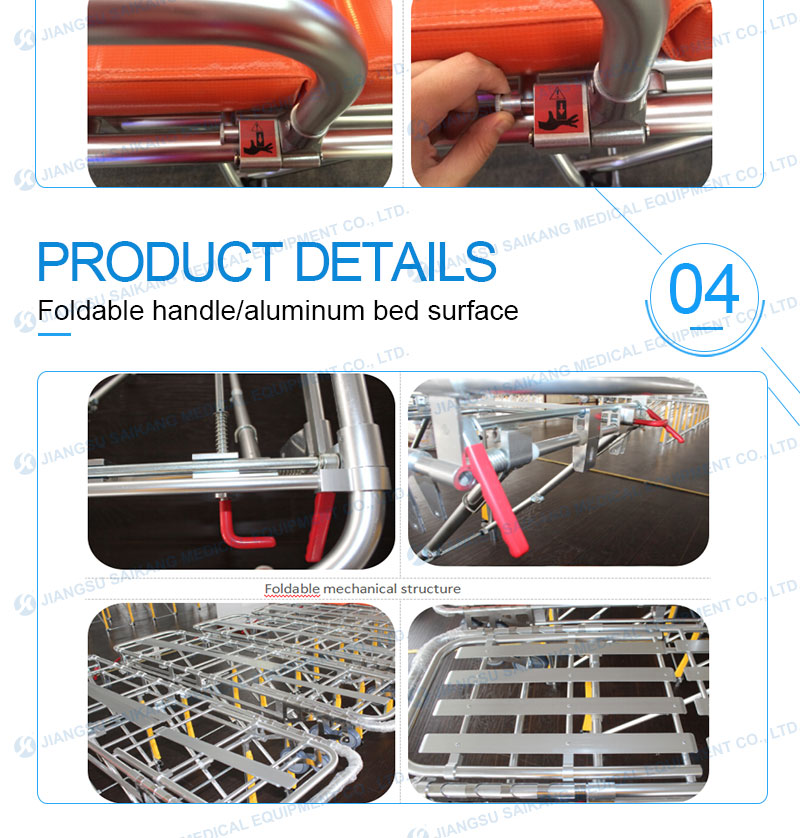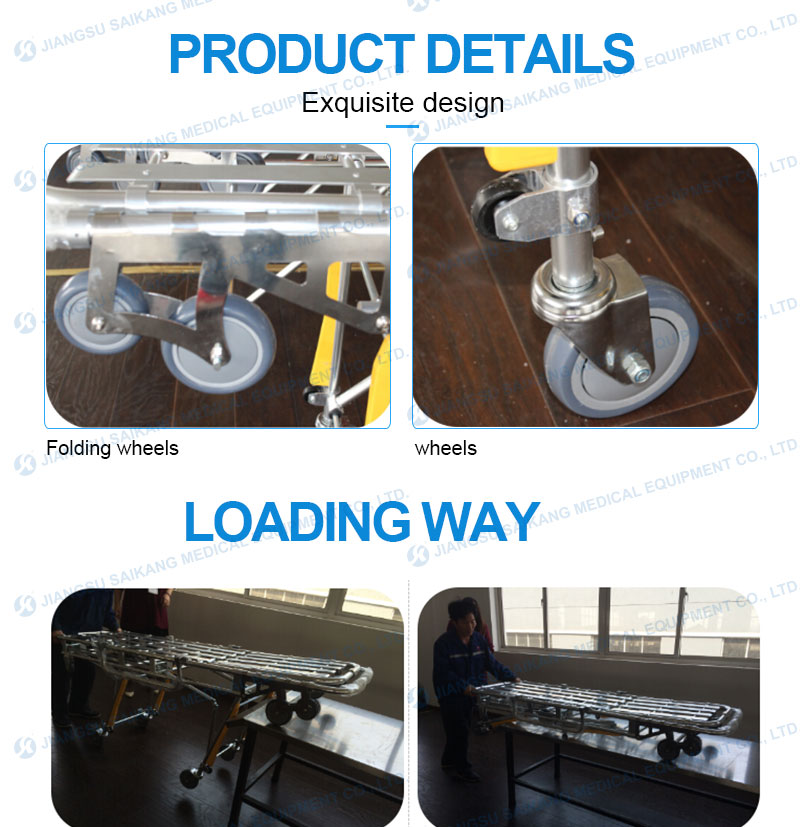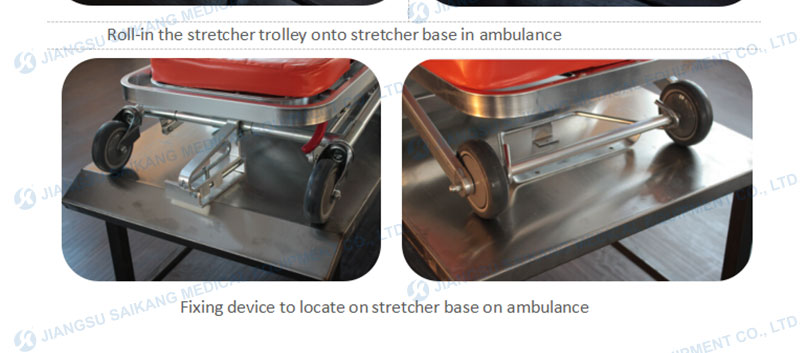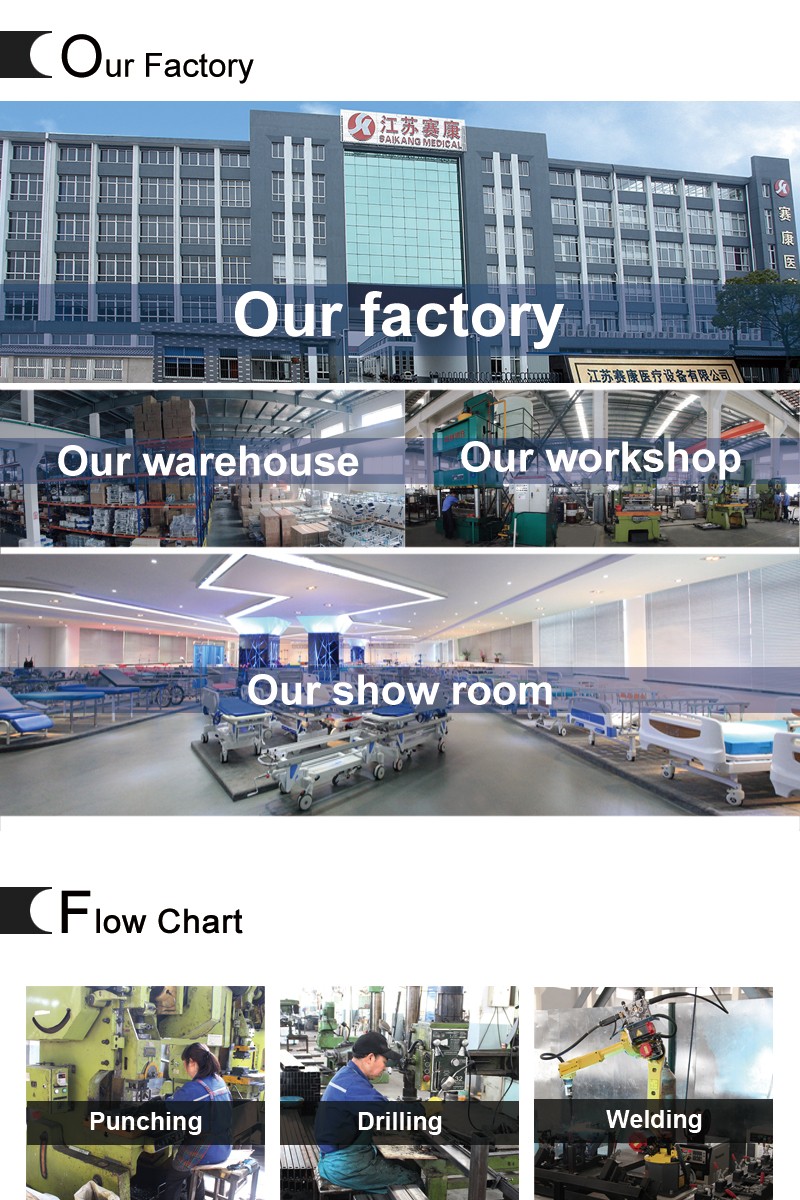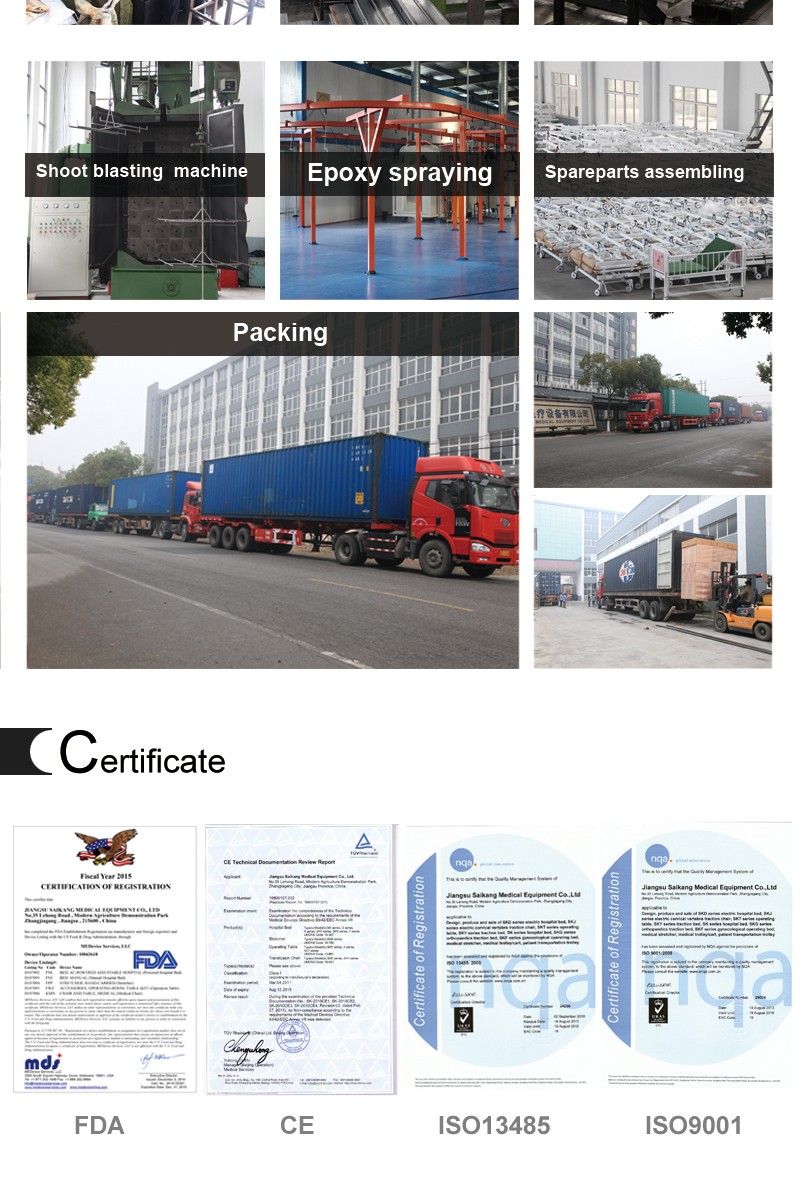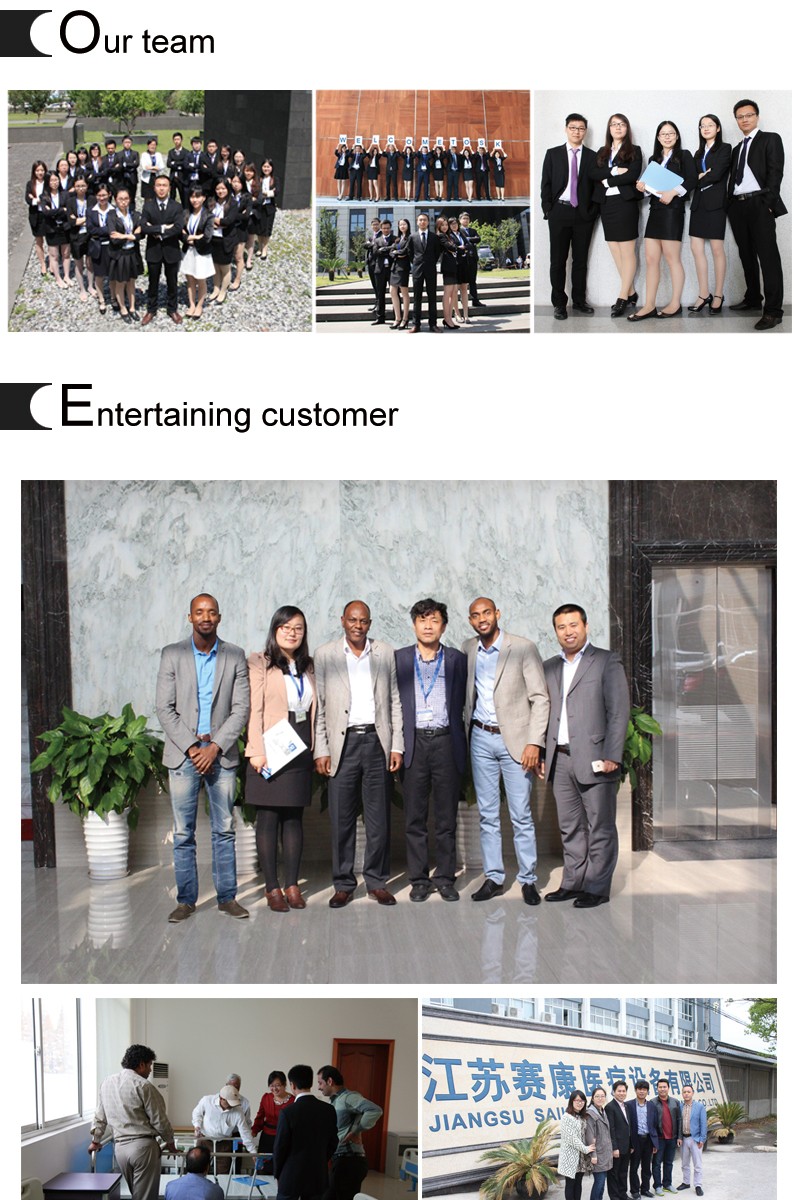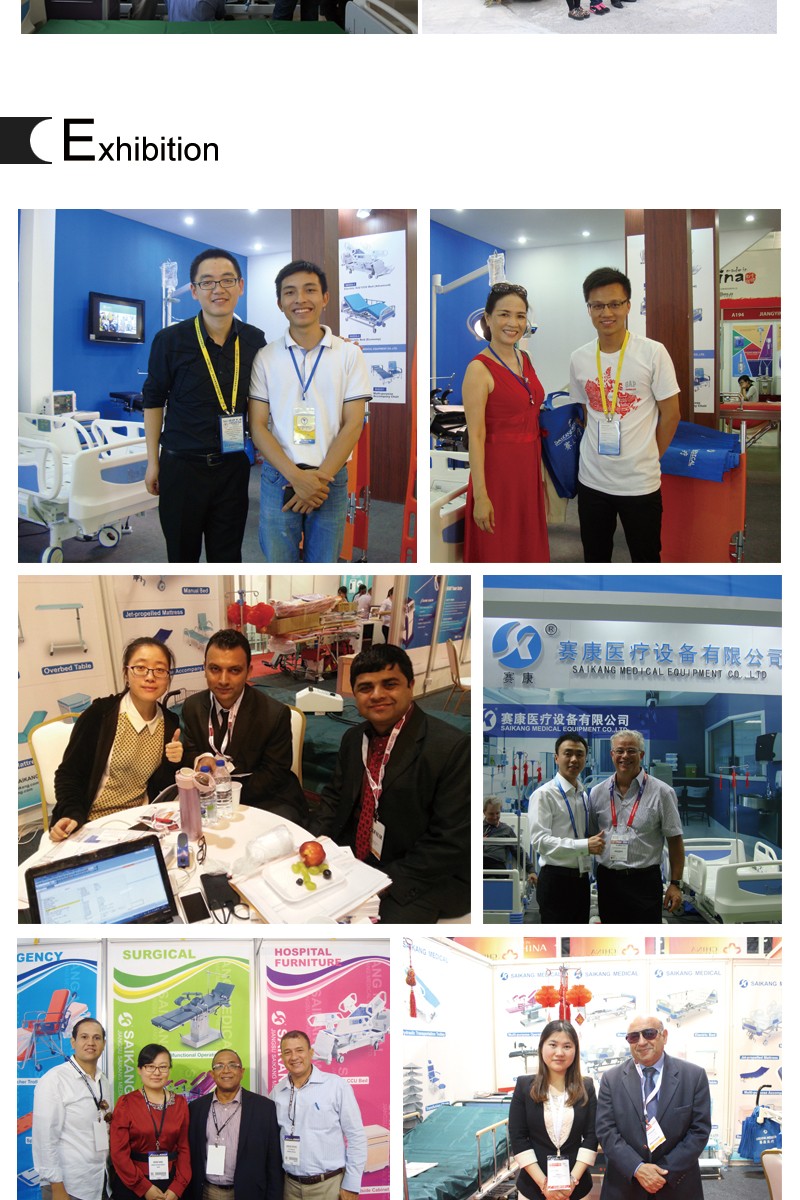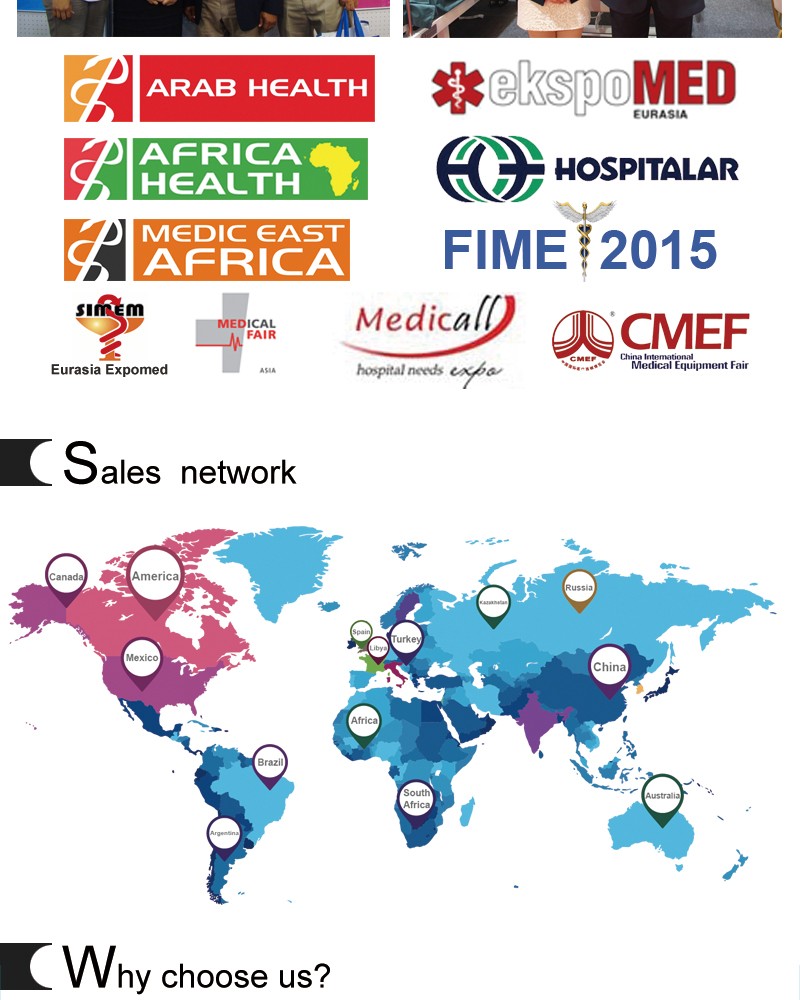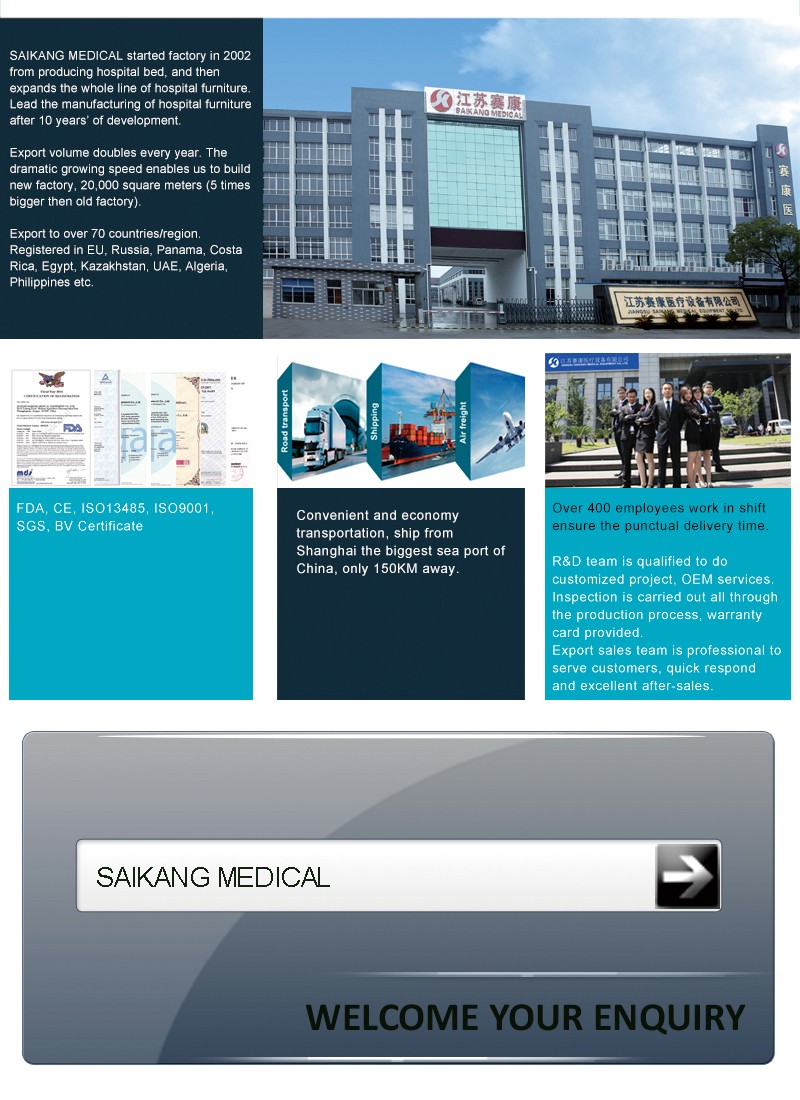 SKB039(C) Medical Adjustable Ambulance Patient Stretcher Trolley Price
Product Categories : Feature Products